The Spice Hunter's new packaging is coming to grocery stores near you! This change only affects packaging – the spices, seasonings, and extracts you know and love are not changing. Browse this page to learn more about our bold new look.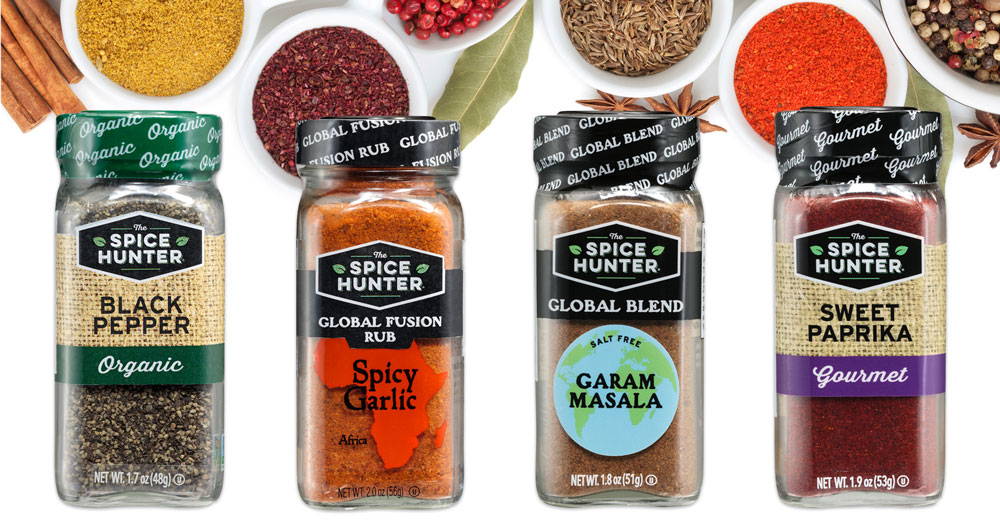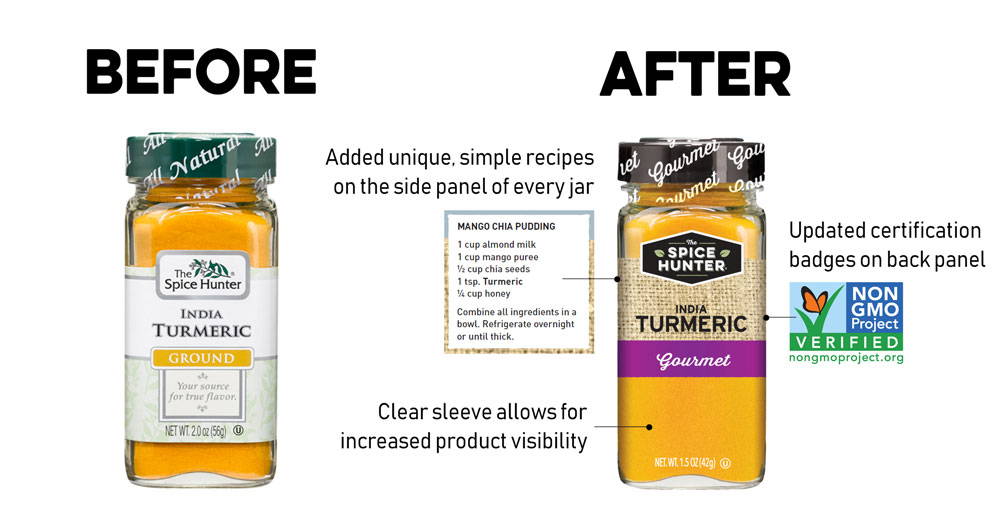 Frequently Asked Questions
Why did the packaging change?
Busy consumers require clear, accessible packaging, so we designed our new labels with transparency, clarity, and ease of use in mind, opting for bold contrasting colors and larger, clearer lettering. Other benefits of this packaging include incorporation of simple recipes and updated certification callouts.
What are the new certifications?
We received Non-GMO Project Verified certification for all of The Spice Hunter products in 2018 and have added that information to our packaging.
No, the product has not changed and our strict sourcing and product quality requirements remain the same.
Why have I seen a mix of old and new packaging?
We are fulfilling new product orders as needed, so you may see both old and new packaging on the shelves. Don't worry – the product inside is exactly the same!